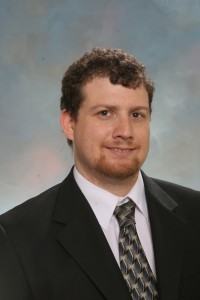 EDUCATION
U.C. Berkley School of Law (Boalt Hall) — Berkeley, CA – J.D. — 2002

California Law Review, Publishing Editor
Awarded the Prosser Prize in the "Surveillance and Society"course at Boalt Hall
Transferred as a second year law student from the University of Florida Levin College of Law
Book Award recipient in Constitutional Law, University of Florida Levin College of Law

New College of Florida — Sarasota, FL – B.A. — 1999

Senior Thesis concerning the works of William Faulkner and Samuel Beckett; Oral Defense of Thesis
EXPERIENCE
Haberbush & Associates, LLP — Long Beach, CA — Associate — November 2004 – Present
Responsible for taking cases from the pleading stages through resolution, including trials and appeals, in business, real estate, and bankruptcy litigation matters. Conduct court appearances ranging from status conferences to appellate oral arguments, and conduct mediation and other settlement negotiations. Handle all stages of discovery, including depositions, drafting and responding to written discovery, and arguing motions to compel. Lead attorney responsible for all major research and drafting projects, including but not limited to, memoranda, discovery, pretrial and post-trial motions, pleadings, mediation, arbitration, and appellate briefs.
Select Accomplishments:
Won a jury trial with a six-figure judgment on behalf of small business owners who purchased a "lemon" business.
Prosecuted successful appeals in both state and federal court, and negotiated successful settlements on behalf of clients in cases involving contractual disputes, business torts, and real estate matters.
Prepared a variety of critical motions, both noticed and ex parte, in many practice areas, often on short notice.
In 2011, acted as lead chair on the Long Beach Bar Scholarship Committee, organizing and implementing fundraisers, conducting and moderating meetings and candidate interviews and obtaining the support of more than twenty local businesses to raise over $20,000 for deserving students.
Superior Court of California, County of San Francisco – San Francisco, CA — Legal Research Attorney – Criminal Division — September 2002 – September 2003
Researched and drafted memoranda for judges in the disposition of criminal matters ranging from simple drug possession to criminal conspiracy and multiple homicides. Provided concise case summaries and recommendations on motions to dismiss and search and seizure motions. Attended Court proceedings and consulted directly with the judiciary.
Cooper, White & Cooper LLP — San Francisco, CA — Contract Attorney — May 2004 – June 2004
Assisted Partner Mark Tuft on ethics opinions and with yearly revisions to the California Rutter Guide on Professional Responsibility. Conducted legal research and analysis on business torts issues in pending litigation matters.
Law Offices of Omar Figueroa, LLP — San Francisco, CA — Contract Attorney — February 2004 – November 2004
Conducted legal research and drafted motions in pending criminal matters, including Pitchess Motions, search and seizure motions, and motions to dismiss. Drafted a successful brief before the Wyoming Supreme Court on search and seizure law and the relationship between the United States and Wyoming Constitutions.
PUBLICATIONS
"Are California LLC Management Rights Assumable or Assignable Under 11 U.S.C. § 365?" Business Law News, 2006
BAR ADMISSIONS
State of California, 2002
State of Florida, 2005