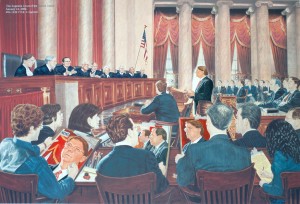 David R. Haberbush of Haberbush & Associates, LLP has served as a bankruptcy trustee for over sixteen years. He also served as the standing chapter 12 trustee for the Central District of California for nearly two years. Mr. Haberbush, as trustee, has been involved in almost 15,000 cases which included the reorganization and liquidation of numerous businesses that cut across a variety of industries, from hotels and entertainment to dairy farming, and manufacturers to retailers.
---
Accounting
Lester Raikow, CPA
William Gustin, CPA
Altschuler, Melvoin & Glasser
George Weinwurm, CPA
Ash Amarshi, CPA
Green Hasson & Jenks
---
Agricultural
J & B Dairy
T & N Sores Dairy
Robert Gruntz (horse racing)
Ted Terpstra (farming)
Cal-Tex Corn Processing
J & E Dairy
---
Carriers
Beverly Hills First Delivery (limousine service)
Direct Delivery Service, Inc. (bate carrier)
Prime Time Shuttle (airport shuttle service)
Surface Air International (freight forwarding)
---
Construction
Finished Touch Building Materials (finish carpentry)
I Finish (finish carpentry)
Apel Construction (general contractor)
Crown Millworks, Inc. (finish carpentry)
Builders Plumbing Company (industrial plumbing)
Village Plumbing (wholesale plumbing supplies)
Mustang Equipment (heavy equipment leasing/rental)
LDG Construction, Inc.
---
Entertainment
Trevor Lawrence (artist)
River Run Films (film maker)
M.C.E.G., Inc. (film distributor)
Total Experience Record Company (music publishing)
The Hollywood Palace (night theater/night club)
Studio 3 Film Corporation (film maker)
EFX (sound studio or television and/or movies)
Frontline Music (music publisher)
Samurai, Ltd. (film maker)
---
Franchises
Pete Ellis Ford
Duarte Nissan
Duarte Isuzu, Inc.
Huong Trieu (AM/PM Mini-Mart)
Stephen Burdette (Sir Speedy)
William R. Miller (9 Sizzler restaurants)
Vylene Enterprises, Inc. (Naugles Restaurant)
Larry Hedrick (3 Baskin-Robbins stores)
Thomas Greer (3 Ampco Transmission stores)
Gary Hadley (Ampco Transmission store)
---
Hospitality
Santa Monica Beach Hotel, Ltd.
Ashkenazy Enterprises, Inc. (hotels)
Pelican's Nest (bar and restaurant)
Sam C. Stein (hotels)
Chopsticks, International, III, Inc. (restaurants)
Chi Hwang (motels)
Balchand Patel (motels)
Rio Hondo, Inc. (restaurant)
Velasher (restaurant)
---
Legal
Morgan & Wenzel, a Professional Corporation
David A. Grey, Inc. a Professional Corporation
Steven Stanwych, Esquire
Raymond Novell, Esquire
Jack Zarrett, Esquire
---
Lenders
City of Bellflower, California
Coast Federal Bank
Imperial Savings & Loan Association
Long Beach Savings & Loan
Prudential
Nicholas Trust
Federal Deposit Insurance Corporation
Resolution Trust Corporation
Zonni Ginochio & Taylor, a Professional Corporation
---
Medical
Jerome Cohen, M.D.
Dr. Richard Fox
Artesia – Cerritos Medical Group, Inc.
Dr. Mark Stokes
Emil Wasseff, M.D.
Sherman Kearl, M.D.
American Medical Diagnostic Centers, Inc.
Care Enterprises, Inc. (long term and home health care)
P.S. Sunset Pharmacy
Park Pharmacy
Huntor Pharmaceutical Corporation
Shahram Shiekholeslami, D.D.S.
Eugene Pallacci, M.D.
William Spenler, M.D.
---
Oil Production/Refining
Armor Oil Company
Sahuaro Petroleum & Asphalt Company
---
Real Estate
Butterfield & Mason Mortgage (lender/operator of office buildings)
Fadel Investment Group (real estate investment)
Rolling Hills Escrow (escrow company)
Pacific Southwest Properties (real estate investor)
Nick Olar (multiple unit apartment complexes)
Commercial Center, Inc. (office building)
Carlos De La Peza (multiple unit apartment complexes)
Financial Center, Inc. (office building)
Rancho San Diego, Inc. (shopping center)
Summit Valley Ranch (developer)
Donald J. Davenport (commercial real estate)
Weiss Family Limited Partnership
Downey Land Limited
Southland Land (development)
---
Retail Sales
Cars Plus, Inc. (automobile sales)
John Crandall Jewelers (9 jewelry stores)
Karen's Kids Clothes (clothing)
Fabric Warehouse (fabrics)
Azteca Jewelers (6 jewelry stores)
USA Stationers Corp. (stationery)
A & A Liquor (liquor store)
---
Bankruptcy Trustees, Receivers, Assignees for the Benefit of Creditors, and Disbursing Agents
Arnold L. Kupetz, Esq.
Sam Biggs, CPA
Gilbert Vasquez, CPA
James R. Dumas, Esq.
Irving Sulmeyer, Esq.
Max H. Rush, Esq.
Howard M. Ehrenberg, Esq.
Richard R. Clements, Esq.
Robert J. Anderson, Esq.
Lester Raikow, CPA
Steven E. Smith, Esq.
Don Rothman, Esq.
Charles Daff, Esq.
Peter C. Anderson, Esq.
Weneta M.A. Kosmala, Esq.
Eldon L. Pesterfield, Esq.
Insolvency Services Group, Inc.
---
Wholesale Manufacture/Distribution
L.A. Stocktab, Inc. (printer of computer forms)
Bay Stocktab, Inc. (distributor of computer forms)
Deville Furniture Manufacturing (furniture manufacturer)
Wilderness Experience (outdoor clothing)
Printers, Inc. INK (printer)
Sea-Mar Food Company, Inc. (seafood distributor)
West Coast Metal Finishing (metal plating)
K & M Distributors (food distributor)
Intermark Components (sales/distribution of chair parts)
Raffia, Inc. (manufacturer of clothing)
F & F Food Company (food distributor)
S & K Plating Company (metal plating)
French Lace, Inc. (manufacturer of clothing)
Polytech Components, Inc. (manufacturer of chair parts)
Armbruster Tool & Dye (machine shop)
Merlin Engineering (machine shop)
Brown & Brown Manufacturing Company, Inc. (machine shop)
H & H Engineering Company (machine shop)
Quality Gym (manufacturer of gym equipment)
Delta Systems (manufacturer of machines)
Superior Transmissions, Inc. (automotive)
---
Trade Schools
California Trade Technical Schools
Southland Career Institute
Meritt College
Travel and Trade Career Institute, Inc.
---
Travel
Hawaiian Express Airlines
Pacific East Airlines
Apollo Travel (travel agency)
---
Other
Clark Lift of Los Angeles (equipment sales/leasing)
Ultratelecom (telecommunications)
Keith Patterson & Associates (advertising)
Satellite Paging (telecommunications)
W & O Partners (advertising)
Church of the Movement of Spiritual Inner Awareness (church)
Fuller Evangelistic Association dba Charles E. Fuller Institute (non-profit church, advising and consultation)