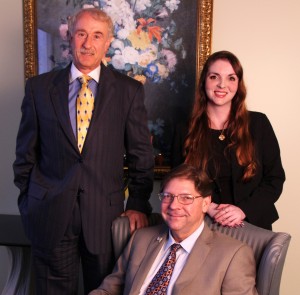 Haberbush and Associates, LLP, is a law office in Long Beach, California specializing in matters relating to bankruptcy.
Because Haberbush & Associates, LLP, is a bankruptcy law firm that restricts its practice to legal matters involving business disputes, debtors, creditors, asset purchasers and fiduciaries in situations related to insolvency, we are able to bring expertise to every circumstance involving the negotiation, enforcement, defense, or eradication of claims, liens, judgments and/or security interests, including those involving taxes. We take pride in crafting innovative, creative and practical solutions to clients' often complex bankruptcy problems.
We provide legal services to organizations and individuals including creditors, debtors, asset purchasers, trustees in bankruptcy, and state and federal equity receivers and assignees. We have over 100 years of combined experience in resolving client debtor/creditor problems through litigation, workouts, receiverships, general assignments and bankruptcy under chapters 7, 11 and 13.
Contact us for legal assistance on any of these bankruptcy and insolvency issues or call us at (562) 435-3456 for a free consultation.
We are a debt relief agency. We help people file for bankruptcy relief under the Bankruptcy Code.
Looking for alternatives to bankruptcy? Click here.